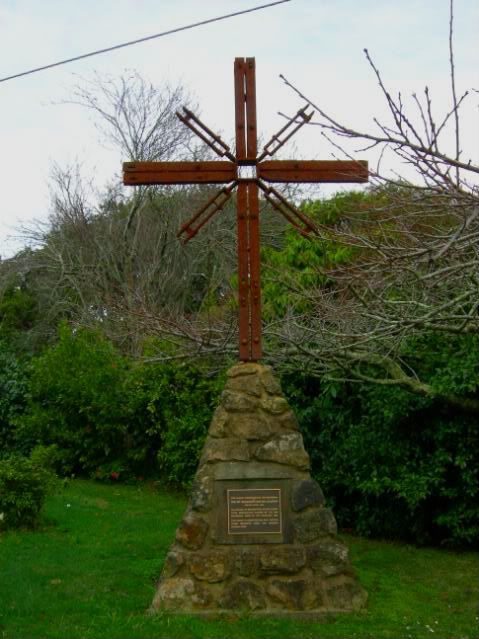 Commemorative Cross of the Ash Wednesday Bushfires 1983
This plaque commemorates the reopening of the Mount Macedon Uniting Church on 8th April 1984. Following its restoration after almost total destruction caused by the Ash Wednesday fires of 16th February 1983.
The cross is constructed with the old truss brackets from the original roof.